Ocean X Book Safety In Small Craft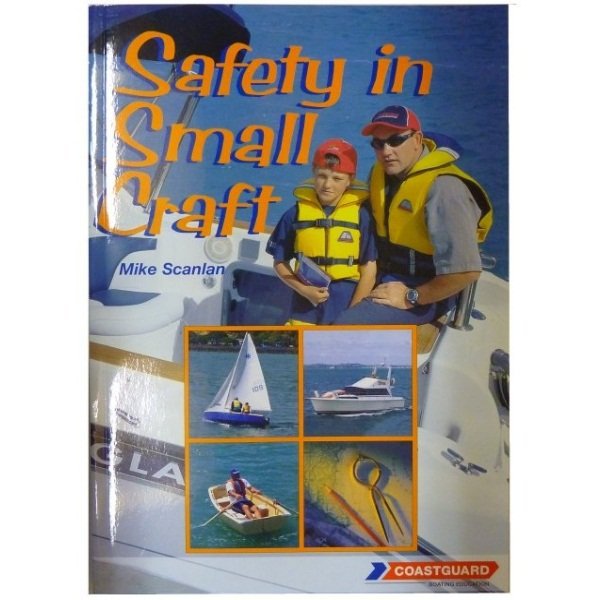 Great introduction and for reference on board.
By Mike Scanlan, Pbk, 185mm x 240mm, 166 pages, colour and monochrome photographs and drawings, and tables.
Not only is this the recognised textbook for the Royal New Zealand Coastguard Boating Education Boatmaster certificate course, it is written for all small boat owners that venture out to sea. It is an indispensable manual covering all aspects of safety and seamanship, with comprehensive chapters on navigation, fire fighting, meteorology, ropework, boat stability and handling, rules of the road, communications, distress messages, and sea survival.
The latest edition is improved in two major ways. Firstly the narrative has been expanded to cover an increased exam syllabus and also much useful boating information beyond the exam needs; thus it becomes a greater asset as a general boating handbook. Secondly there are many new illustrations both as full colour and monochrome drawings and photographs. These add greatly to the appeal and the quality of the explanations.