Inter Pa 10 Metal Primer Single Pack - Red Oxide - 1 Litre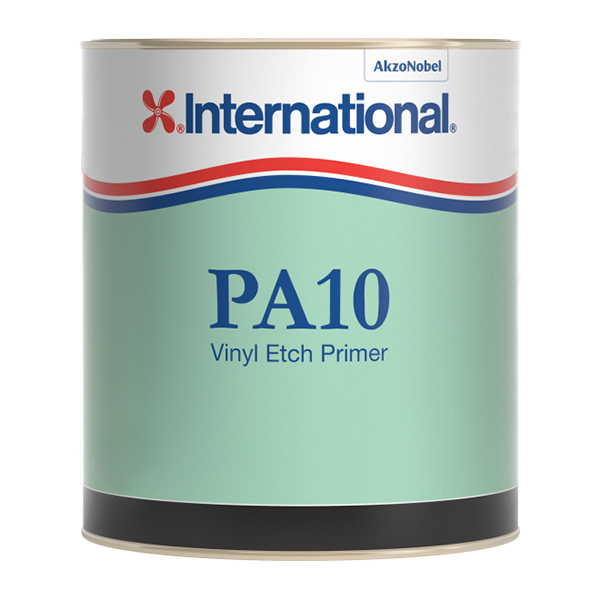 PA 10 is a single pack anti-corrosive vinyl etch primer. It's specially formulated for steel or aluminium surfaces above the waterline. You can also use it as a concrete floor finish or primer on non-ferrous metals.
**SHIPPING PRICE IS FOR NORTH ISLAND SHIPPING ONLY, INCLUDING AUCKLAND** Auckland we recommend collection if possible.
SOUTH ISLAND SHIPPING: Please contact the Smart Crew for a shipping quote to your address.
SORRY, THIS ITEM CANNOT BE ORDERED ONLINE TO THE SOUTH ISLAND. The shipping price is for North Island delivery only.
Features:
An aluminium pigmented, vinyl anti-corrosive primer than can be recoated with itself after long periods
Quick drying even in poor conditions
Can be applied by brush, roller or spray

Specifications:
Products Theoretical Coverage: ~ 13.00 m²/lt using applications tools such as brush or roller
Actual Coverage For This Sized Product: 13.00 mt²
Area: Below the Waterline
Finish/sheen: Low Sheen
Colour: Red Oxide
Size: 1 Litre
Substrates: Aluminium, Steel,
Application Tools: Brush, Roller, Airless Spray*, Conventional Spray* (FOR PROFESSIONAL USE ONLY)

Preperation and Application Conditions:
Ensure you are in a safe working enviroment with proper ventillation and safety/protective gear on your persons
Apply only on a dry and clean surface with a temperature above the dew point to avoid condensation
The film formation may be adversely affected by light rain, high humidity and/or condensation during application
In confined spaces provide adequate ventilation during application and drying
Any following application methods will depend on what substrate PA 10 is applied to - Refer to the Product Data Sheet linked below for exact application methods

Touch Dry - Time/Temp:
10 mins - 35°C (95°F)
15 mins - 23°C (73°F)
20 mins - 15°C (59°F)
35 mins - 5°C (41°F)

The product data provided above is intended as a general overview to aid product selection and as such represents typical values.
For more specific application guidance and/or safety related information and procedures, please refer to the product datasheets provided:
Product data sheet:
https://s3-eu-west-1.amazonaws.com/akzonobel-live/documents/TDS/PA_10engA4Y20141215.pdf?mtime=20170914095539
Safety data sheet:
https://s3-eu-west-1.amazonaws.com/akzonobel-live/documents/SDS/YPA320_A3_AUS_eng.pdf?mtime=20170914095533