Loctite 567 Master Pipe Sealant- Thread Sealant (250Ml)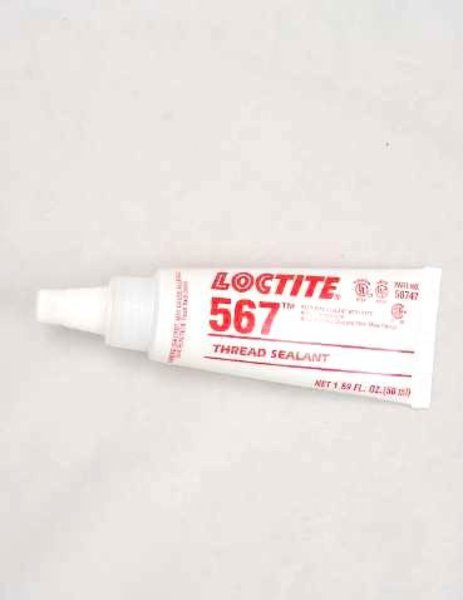 For stainless steel, aluminum, galvanized metal & other inert metals.
A high performance low pressure sealant that locks and seals metal, tapered pipe threads and fittings but can still be removed easily.
567 has excellent solvent resistance and withstands temperatures to 204°C (400°F).
Applications
Sealing metal tapered pipe threads up to 50mm (2") for industrial applications in chemical processing, petroleum refining, gas compression and distribution industries etc.
Specifications
Approvals: UL recognised. AGA approved Nº3207 to a pressure of 1050kPa (152psi).