Ocean X Nz204 New Zealand Nautical Almanac 2017-2018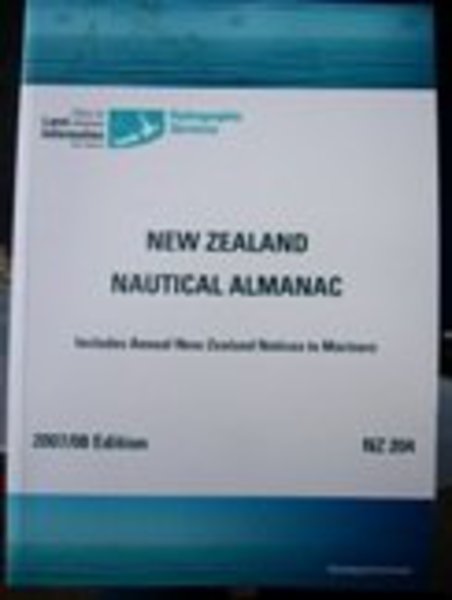 Great guide for tides and navigation.
What is the Nautical Almanac?

The curent New Zealand Nautical Almanac (NZ 204) provides official nautical information to assist the safe navigation of vessels in New Zealand waters. LINZ Hydrographic Services is the official producer of the New Zealand Nautical Almanac as required to meet New Zealand's obligations under the International Maritime Organisation (IMO) and International Hydrographic Organisation (IHO).
What does it contain?
The publication contains official New Zealand tide tables, annual notices to mariners, navigational light list and additional information required by mariners for safe navigation.
Maritime New Zealand - Maritime Rules Part 25
Maritime Rules Part 25 Nautical Charts and Publications (pursuant to Section 36 of the Maritime Transport Act 1994) sets out the requirements for carrying charts and nautical publications on ships.
Updating the New Zealand Nautical Almanac
The New Zealand Nautical Almanac is updated by NZ Notices to Mariners.
**Image may show previous year editions, but you will be supplied the current edition as described in title.