Storm Docan Snapper Ball Slow Jig - Flexible Chartreuse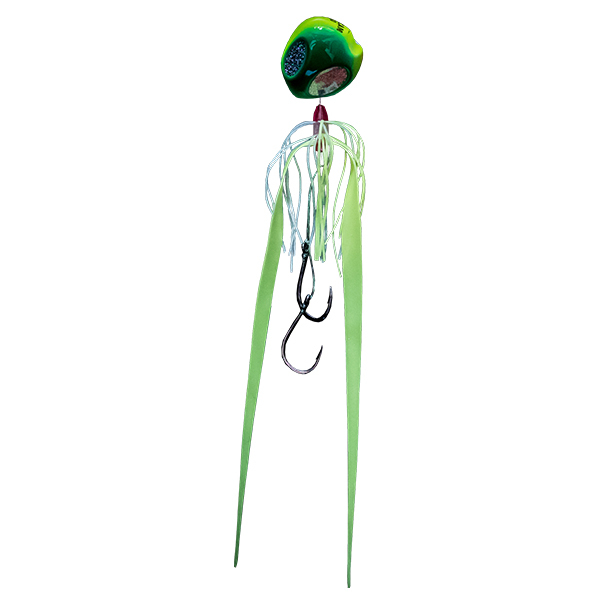 The DoCan Snapper Ball darts aggressively with a lift and fall presentation.
It slides side-to-side, covering water for active fish. Additionally, it's supple skirt triggers a defensive strike from docile fish. The heavy head generates a wide slalom action, and allows you to swiftly adjust the depth you are fishing to target deeper or shallower fish. The rubber skirt waves gently underwater, perfectly imitating a squid.
Available In 40, 60, 80 100, 120 grams. In four colours: Flexible Chartreuse, Orange Versatile, Silhouette Black, Silver Glow