Salt Away Direct Injection Flushing Kit For Inboards Plus Genset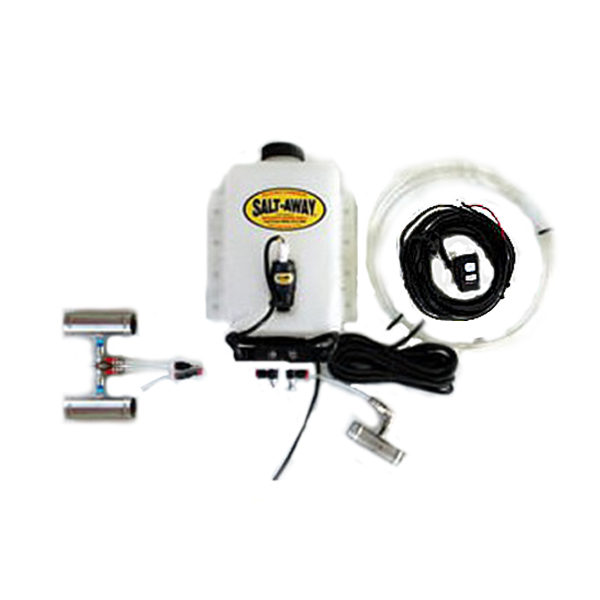 The Salt-Away Direct Injection Kit for single or twin engines plus Gen Set, comes ready to install with an easy to follow instruction manual.
Supplied with 1/8 Bsp (brass quick connect) HP fittings to enable fitting into water pickup pipes, water strainer or sea cock. T fittings available at extra cost for most common water hose diameters. Also supplied 5 metres of 6mm 150psi tubing, per engine, to connect the reservoir to our quick connect fittings. The Salt-Away Direct Injection Kit will connect to 12V power and has an adjustable regulating valve. Once installed all you need to do is keep the reservoir topped up with a 50/50 Salt-Away concentrate to fresh water mix. Flush your engine for 20-30 seconds after every use when mooring for extended periods, you will use approx. 80mls salt-away and 80mls fresh water each flush. Standard Direct Injection Kit for Gen Set includes manual switch for wiring to helm area and FREE 946ml Salt-Away concentrate.