Sphere Deluxe Rapid Flow Tyre Inflator 48 Lpm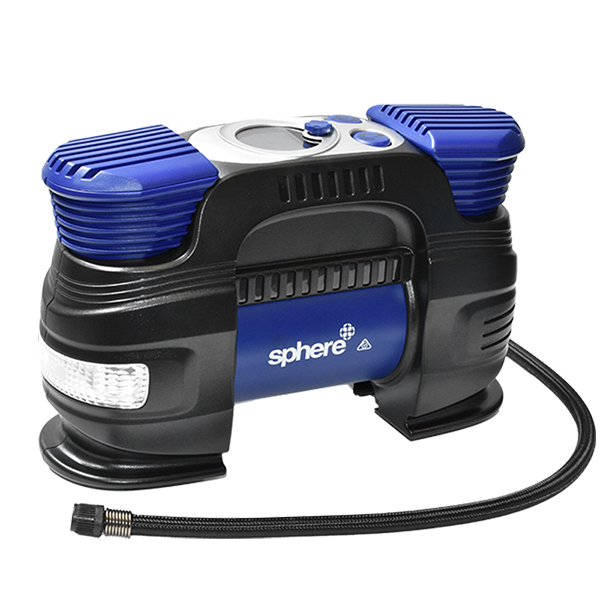 Introducing the new range of Sphere Tyre Inflators, lightweight and compact they are the perfect choice to keep handy while you're on the road.
Available in two sizes, the range features a powerful LED and a back lit digital display. Both models allow you to accurately dial in and set a desired tyre pressure, once this pressure is reached the pump automatically shuts off for efficiency and your convenience.
Features and Uses:
Ideal for 4x4s, SUVs, caravans and motorhomes
Simple set up – just rotate dial to set pressure
Back lit digital display makes it easy to set your desire pressure
Automatically stops when the pressure is reached
LED light built in for ease of use at night
Long cables to reach tyres all around the vehicle
Comes with carry case and three piece adaptor kit for small inflatables and bikes
Specifications:
Voltage: 12v
Max Currents: 15 amp
Max Wattage: 165 watts
Max Pressure: 100psi
Air Line Length: 83cm
Power Cable Length: 3.5m
Air Flow Rate: 45-48 L/min
Product Dimensions (mm): H 172 x W 260 x D 128
Weight (kg): 2.696