Propone Propeller Antifoul Kit - 500Ml Kit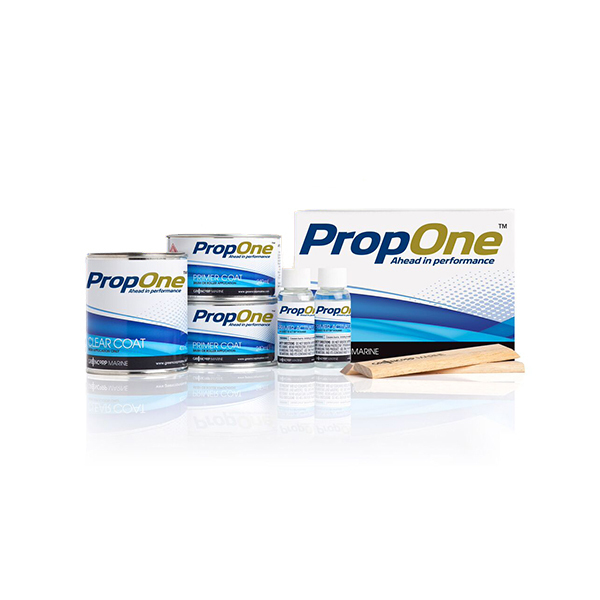 PropOne™ is a two-coat system comprising an anti-corrosive Primer Coat and a Foul Release Coating (Clear Coat).
The Clear Coat is a non-biocidal, low surface energy coating which prevents organisms strongly adhering to the surface of the propeller and fast moving components permanently immersed in water. Organisms can be easily dislodged once the boat is placed in drive.
As with all foul release coatings, when not in use, the surface will be colonized by encrusting organisms. The removal of the fouling organisms is purely a mechanical effect.
**SHIPPING PRICE IS FOR NORTH ISLAND SHIPPING ONLY, INCLUDING AUCKLAND** Auckland we recommend collection if possible.
SOUTH ISLAND SHIPPING: Please contact the Smart Crew for a shipping quote to your address.
SORRY, THIS ITEM CANNOT BE ORDERED ONLINE TO THE SOUTH ISLAND. The shipping price is for North Island delivery only.
Kit contains:
2 x 120ml Primer Coat
1 x 200ml Clear Coat
2 x 30ml Activator
2 x Stirring Stick