Vitrifrigo C-90L Marine & Rv Fridge 12/24V 90 Litre - Flush Mount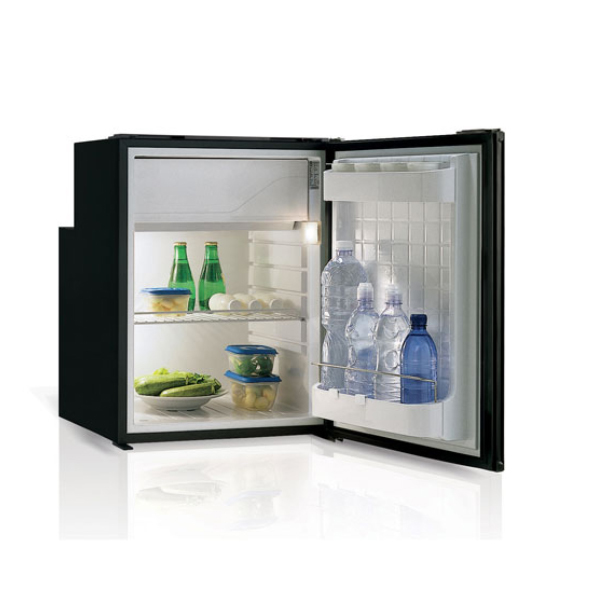 Built in fridge/freezers suitable for RV and marine use, complete with an air front operated lock.
Features.
Sturdy lock construction.
Venting position.
One fitting frame for both door outside & door inside installation.
New insulated freezer door & 3 star freezer compartment from 60ltr upwards.
Reversible door.
New shaped extrusion & increased insulation on door.
Compliant with food health & safety regulations for cleaning, HACCP compliant.
Specifications.
New 0.8mm laminate panel to replace the 3mm MDF for a more elegant & upmarket finish.
Door Inside: 548 x 485 x 623mm.
Door Outside: 505 x 485 x 623mm.
Mounting Flange: 25 x 659 x 533mm.
Fridge Dimensions: 470mm(w) x 622mm(h) x 510mm(d).
Weight: 22kg.
Capacity: 90L.

Freezer Capacity: 9.1L