Maxxon Inflatable 2.5M - F/Glass Rigid Hull Deluxe Rib - Double Floor (Flat)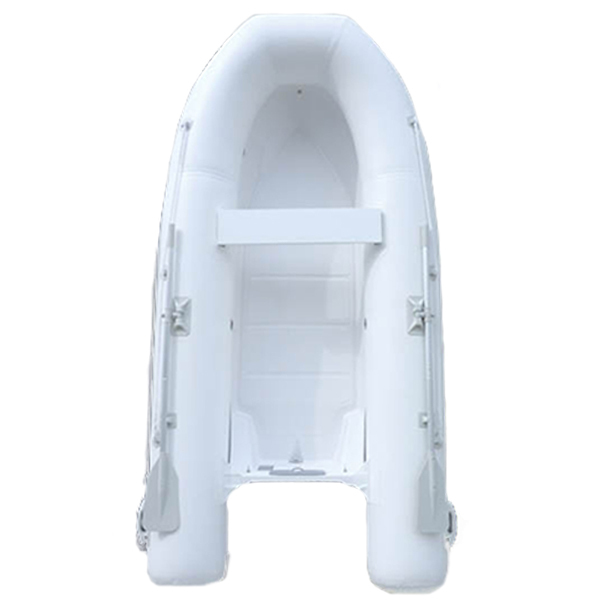 The Maxxon RIBMAX series for maximum performance and stability.
Fibreglass V Rigid Hull Deluxe with Double Hull (flat floor) Anchor Roller System, Anchor Locker, German Fabric, Extreme value for money.
Smart Marine has extensive experience (35 yerars) as one of New Zealand's original Inflatable Boat Specialists and has used this knowledge to influence the design of boats we proudly supply. Smart Marine's decades of experience and generous warranties mean we can proudly offer our quality boats with unsurpassed after sales service.
**NEW FEATURE: REAR TUBE PONTOON DESIGN INCREASES THE WATER LINE LENGTH & STABILITY.
**SHIPPING PRICE IS FOR NORTH ISLAND SHIPPING ONLY**
FREE AUCKLAND SHIPPING: CONTACT THE SMART CREW TO ORDER AS THE SMARTWEB WILL AUTOMATICALLY APPLY SHIPPING CHARGES.
SOUTH ISLAND SHIPPING: PLEASE CONTACT THE SMART CREW FOR A SHIPPING QUOTE TO YOUR ADDRESS, CANNOT BE ORDERED ONLINE TO THE SOUTH ISLAND. The shipping price is for North Island delivery only.
Features:
ISO 9002 manufactured.ISO , CE and USCG certified
German PVC fabric. 1100 decitex
Heavy duty footpump
New euro style shape & hardware, deluxe carry bag.- Halkey Roberts valves
Welded Construction throughout
All seams extra taped both internally and externally.
Maximum buoyancy chambers & oversized tubes for safety
Splash guards to transom
Tube and keel protectors
Self bailer for use when planing
Moulded transom joints for extra strength
FRP Fiberglass reinforced latest Euro style hardware
Specifications:
Model: RIBMAX 250 Deluxe

Material: German 1100 decitex PVC Fabric

Outer length: 251

Inner length: 151

Outer width: 145

Inner Width: 67

Tube Dia: 36cm

Max Passenger: 3

Max Load: 260 kg

Max Engine: 6.0hp

Net Weight: 47kg

Air Chambers: 3


**OUTBOARDS AND OUTBOARD PACKAGES AVAILABLE
1* Maximum payload has been calculated according to ISO standards. Operating at or near maximum payloads is only advised in calm waters and at low speeds.
2* Where the maximum power meets or exceeds maximum recommended horsepower (HP) it is the users responsibility, and must be treated with extreme caution.