Mirage Barracuda Mask Snorkel Fins Set Black Adult Xl (12-13)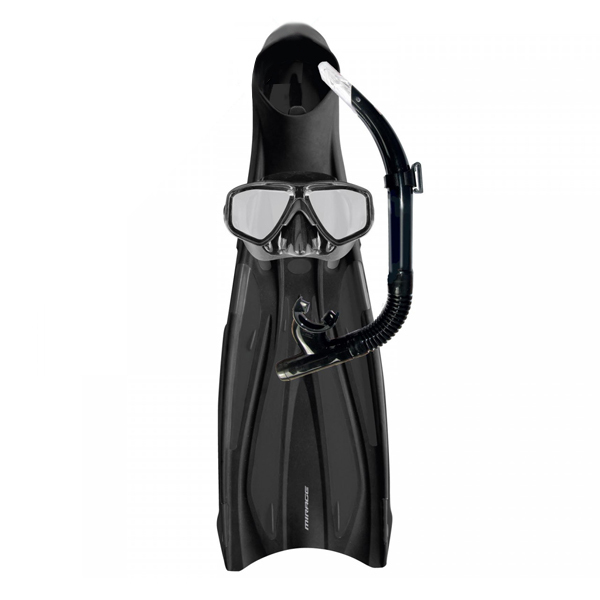 With a twin lens, low volume mask and extra blade length for greater propulsion, the Barracuda Mask, Snorkel & Fin set from Mirage is an ideal set for those a little more experienced who enjoy snorkelling regularly.
Twin lens low volume mask.
Hi grade Black Silicone Mask skirt.
Wide bore snorkel with splash guard & purge chamber.
Extra blade length full foot fin for greater propulsion.