Atlantic Trailer Winch Power 1350Kg Pull (Boats To 2000Kg)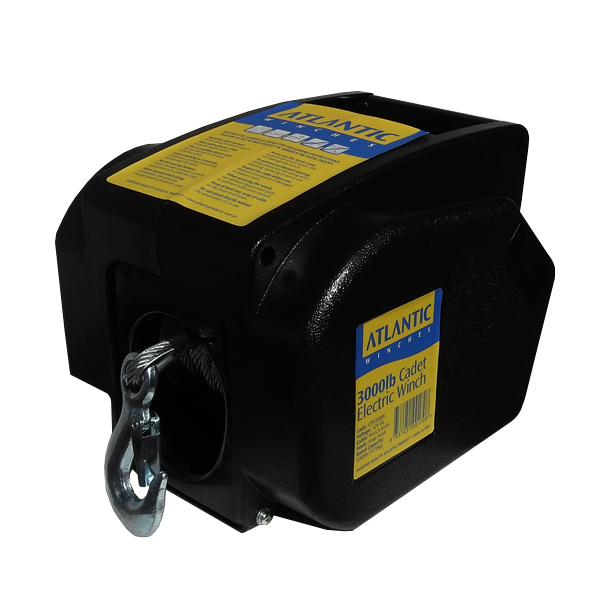 Maximum boat size 20 ft (6meters).
Rated Line Pull: 3000lbs (1350kg) max.
Line Speed: 1.3 mtr/minute with load
Cable length 9 meters x 5.5mm.
Remote Length: 3 metres
Snap Hook.
12V
Power cords 3mtr positive / 3mtr Negative
Unit weight 10.8kg.
Overheat cutoff protection
Aplication: Pulling Only (not for lifting use)
Dimensions 241 x 191 x 254mm.