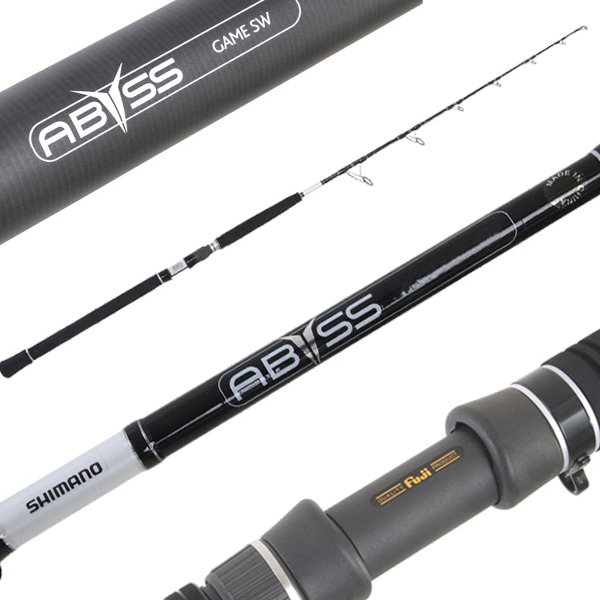 The ABYSS is a charter grade rod designed to handle powerful fish!
The Shimano ABYSS range of 7 blue water centric rods have utilized only the best rod building technology available that has created a dynamic, lightweight yet very strong tamer of the powerful blue water species like kingfish, bass, hapuku, tuna, billfish and the mighty broadbill swordfish.
The design brief from the top was clear - engineer a series of rods that not only look the business cosmetically from the tip to the butt section but must complete MSL tests of well over specified line ratings at 45° and 60° respectively, also, the Shimano ABYSS range needed to be able to handle the tough rigours of day-to-day charter work - no easy task!!
Specifications:
Pieces: 1
Line Weight: 40-100lbs
Lure Weight: N/A
Blank Type: T45 Graphite
Grip Assembly: Carbon-EVA
Length: 1.93 m / 6' 4" ft
Guide Type: FUJi SiC
Action: Medium-Fast
Gimbal Type: AFTCO
Reel Seat: FUJI
*Disclaimer*
Due to Shimano's constant product development, product specifications may vary from those shown on this website. Product specifications are a guide only and are subject to change from time to time.