Catch Jg5000 Jig Overhead Lever Drag Reel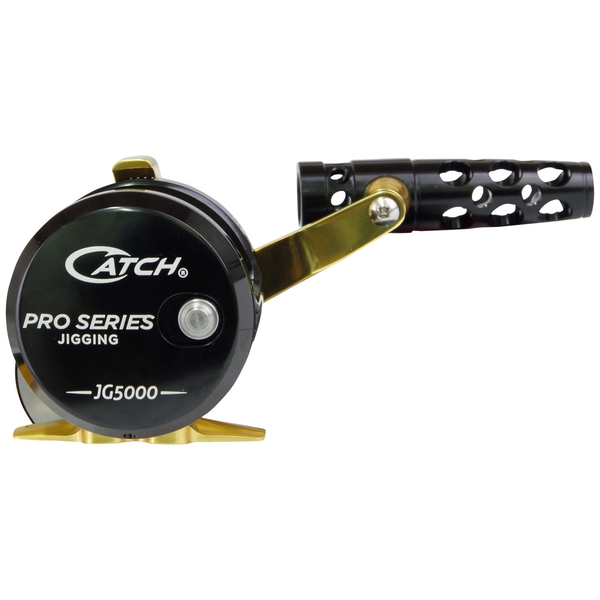 The catch proseries JG5000s jigging reels has been tested on charter boats in New Zealand to ensure they withstand daily use in tough conditions.
Gear ratio: 5:1.
Max. Drag: 30kg (twin drag).
Weight: 520g.
Line capacity PE5: 390 metres.
Max drag: 12kg.
Line capacity: PE 2-3 345m approx.
The catch proseries jigging reels are extensively tested and used by fishing.