Maxxon Inflatable Lifejacket Adult Automatic 150N (W/Harness)
MNZ approved for recreational, commercial, extended off-shore use! Now also comes with soft neoprene neck flap and removable crutch strap.
Maxxon Jackets have more features than other recreational Inflatable lifejackets which Includes Nexus 400lb push button easy fit safety buckle, 2 x D safety harness rings and zip pocket. Comfort collar too make your day on the water more fun with no irritaion! MNZ, ISO & CE certified! These are compact, light weight and keep you from over heating as you chase ''the one that got away.' They have robust, easy to use clips and sit comfortably around the neck area. This model feels great on, and is a longer style so it sits better at the waist.
Maximise your leisure with super comfort & quality manufacturing! NEW FEATURES: Brought to you by Maxxon Inflatable boats, expert buoyancy and safety manufacturers! NOW INCLUDES D RINGS for attaching the safety line/lanyard plus a front storage pocket! Premium lifejacket at a budget price, our most comfortable yet! Suits 60kg+. 180 newtons of flotation, CO2 inflated. Belt can be be adjusted up to 162cm. MNZ approved for recreational, commercial, extended offshore use! Plus, CE approved, meets highest ISO standard!
AUTO: The ever growing popular lifejacket style. Auto inflate models have been mostly popular for sailing boats in the past, but these great prices, they are increasingly becoming more popular with general boating and fishing. If you fall in the water, the lifejacket will inflate. They handle rain and sprays without issue as they are designed to inflate on submersion, so no need to worry about accidental inflation. Just make sure they are stowed dry (same with the manuals) for best care.
The inflate automatically in the water plus you can pull the tab to inflate. One use per bottle. There is a mouth piece to inflate and deflate the tube as well. It takes around 7 good breaths to fill the bag. Comes with one Co2 bottle and spare recharge kits sold seperately and are easy to replace yourself. Otherwise, feel free to bring it in for the SmartCrew to do it for you. The opposite side has a manual blow inflate piece, plus a pealess whistle that works when wet. It also has a grab handle.
Features:
Heavy Duty Side release buckle on the waist band for easy on and off.
Wide soft nylon webbing for both safety and comfort.
The webbing makes a harness with its 2 x Heavy duty stainless steel 'D' rings for attaching an optional safety line/tether- especially handy for sailors who like to attach themselves on in rough seas etc.
Comfort Collar
Pealess safety whistle is attached to the inner of the lifejacket. These are special marine whistles that operate still when wet.
Webbing grab handle for use in the water or rescue situations. (Can be tucked away into the jacket when not in use)
Comes with a user manual and is protected for storage in a pvc bag with velcro enclosure and nylon carry handles.
Suits sizes 60kg plus, and its adjustable belt means you won't have to keep replacing life jackets for growing teens! The belt will adjust up to about a men's size 4-5xl. These jackets are a great option for very lean or larger sizes who often have trouble getting the right fit in a foam life jacket.
Remvable crutch strap for added safety.
---------------------------------------------
DETAILED INFORMATION:
THE LIFE JACKET YOU WILL WEAR! As per Rule 91 it is compulsory in New Zealand to have a collared life jacket for each person on board in boats up to 6 metres, unless permitted otherwise by the captain. We certainly recommend wearing them at all times on any boat. If you don't like wearing the bulkier foam life jackets for comfort reasons, the inflatable style is so compact, light and awesome to wear plus as you can see the pricing is now not much more than the foam style! This particular model has a higher safety standard rating than any other 180n manual with harness in the country and the collar sits back away from the neck. (See below for details).
Inflatable lifejackets have quickly become NZ's most popular style due to their higher buoyancy and supreme comfort. You can put them on and wear them all day, knowing they are there and ready immediately if needed. This style is perfect for both boating, sailing and fishing too as the lifejacket is well out of the way of tackle and won't restrict you when reeling in the big one!
CE certification (ISO 12402-3 Standard). The first company in the world to get their lifejacket this International Safety Organisation certification! -a higher standard requirement than MNZ certification!
HOW THEY WORK: Pull the cord to inflate the lifejacket, or this model will inflate on submersion. The cover is held in place by light velcro that is forced open when the inner tube inflates. It is one use per bottle and we suggest having a backup bottle for replacement, especially if you are away sea for longer trips.- (listed separately). They take 38 gram 180n CO2 bottles and have the most common international thread type so a very easy to find amongst retailers.
Once inflated, the wearer is turned over if facing down and positioned into a 45 degree angle in a resting position with the head supported well clear of the water. The Maxxon 180n has LOTS of buoyancy and suitable for offshore use also: 180n of buoyancy means these life jackets have more than 2x the flotation of the regular foam 71n NZS type 402 lifejacket requirements for sheltered waters! The belt extends to fit up to around a men's size 4-5XL!
SPARE/REPLACEMENT CO2 BOTTLES: ONLY USE THE 38 gram 180n recharge kit (the 150n kit is not suitable!) You can enter the number '8023850' into the search box to find the 180n re-arm kit for this lifejacket).
We recommend also buying a replacement bottle & clip kit (rearm kit). These lifejackets are easy to re-fit & repack yourself, but you are more than welcome to bring it into the Smart Crew to fit it for you or show you how. This is also a good time to check the condition of the jacket so we suggest you read our article on lifejackets in the Tips & Tricks section under safety. See related items for spare bottles *Also Please note automatic lifejackets have an expiry date on the mechanism. Please check this regualrly and/or note when to replace.
*Also Please note automatic lifejackets have an expiry date on the mechanism. Please check this regualrly and/or note when to replace.
Smart VIP Price Promise
Our prices are very Smart at Smart Marine! Our Smart VIP Membership and committment to great deals makes sure of that, but if you find a lower price, tell us- we will match it!*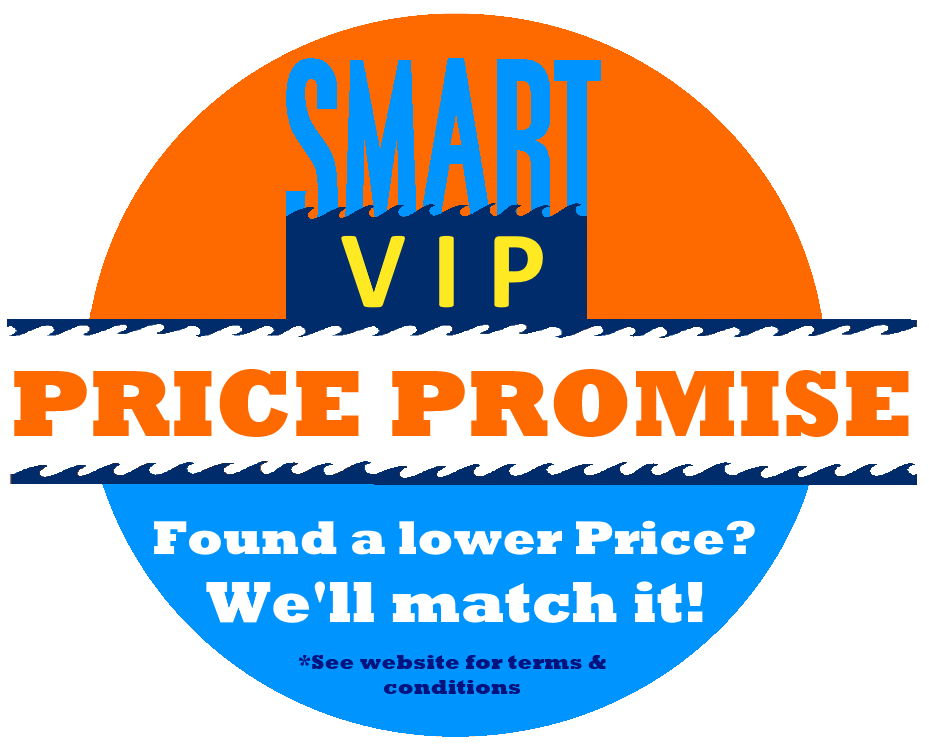 Price Promise Terms & Conditions
Excludes limited time specials, clearances, non-stocked products, overseas websites, price comparison websites and eBay/TradeMe.
Applies to identical products, in stock in NZ with pricing valid at time of price match request, with evidence supplied.
Excluded Products: clearance, run-out, distress, damaged/soiled, parallel imported, non-stocks, trade quotes, commercial quantities, credit account holders, insurance claims, services, typos, overseas websites, price comparison websites, auction websites.
Free product, offers, sales and promotions cannot be redeemed with price matches.
The price match applies to the total cost to buy including shipping, taxes and fees.
Short term finance may not be available with some price matched purchases. Please enquire.
Write Review
Inflatable Lifejacket Adult Automatic 150N (W/Harness) Reviews
There are not yet any reviews on this product.