Campfire Ss Coffee Percolator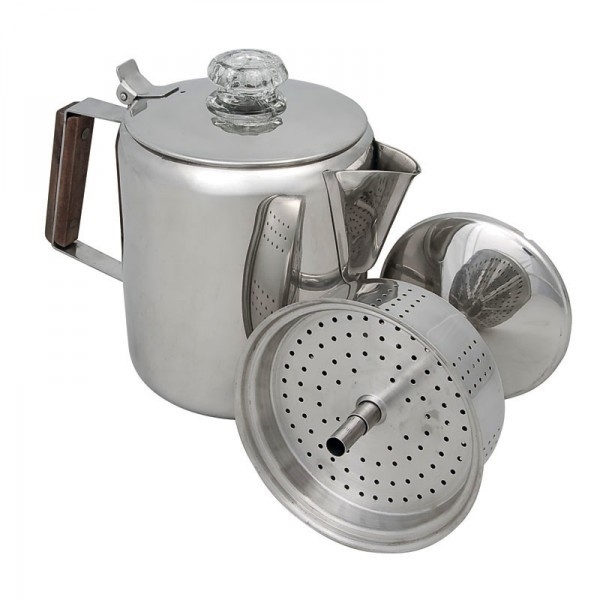 This premium percolator is made from 18/8 stainless steel with a glass percolator knob.
Muliple functions, allowing it to be used as a kettle or to heat up milk when not being used as a percolator. Includes a two-piece percolator system. Hinged lid with a stay cool permawood handle.
Features:

Precision parts and seamless construction
Two piece percolator system
Can be used as a kettle or to heat up milk
Specifications:
Material: Stainless Steel, Glass Knobs and Wooden Handle 18/8 Stainless Steel
Size: 5 cups
Exterior Surface Cooking Surface: 18/8 Stainless Steel
Dimensions (cm): 20 (L) x 14 (W) x 4 (H)
Weight: 390 grama