Maxwell Rc12-12C Anchor Winch W/Capstan (Incl. Switchgear Package)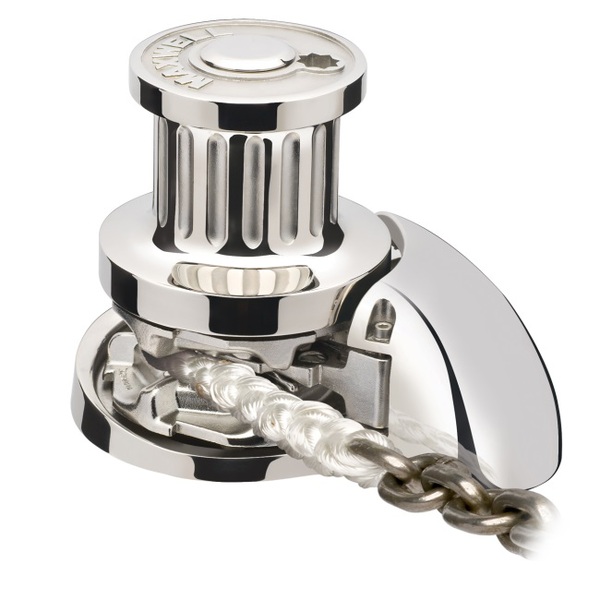 Maxwell's all new RC series windlasses proudly follow in the highly successful footsteps of the Freedom, Liberty and HRC fully automatic rope/chain anchor winches. RC10 and RC8 are available in both capstan and low profile versions. RC6 is available in low profile version only.
The all new RC12 Series incorporates Maxwell's latest stylish innovation in automatic rope/chain technology. Retaining the classic open design styling more appropriate on larger boats, the RC12 Series represents the next generation of rope/chain windlass evolution in every respect.
Every Maxwell automatic rope/chain windlass is available
with all the necessary components for fully automatic dual
direction control in a competitively priced package.
The RC12 fully automatic windlass series is designed to effortlessly retrieve and deploy 10mm (3/8") short link chain and 16mm (5/8") to 20mm (3/4") three strand or 8-Plait rope (RC12-10) and 12mm/13mm (1/2") short link chain and 20mm (3/4") three strand or 8-Plait rope (RC12-12).
With a maximum pull of 1590 kg (3500 lb), and an anchor retrieval rate of 15m/min (50ft/min), the RC12-12 is one of the fastest and gruntiest windlasses in its class.
A sleek, Low Profile version and a fluted stainless steel capstan drum version, are available.
The all new RC12 is packed with patented innovative features combined with Maxwell's traditionally classic aesthetics, but reflecting the modern form follows function of the highly successful RC6, RC8 and RC10 series windlasses.
The elegantly designed deckplate and chainpipe cover are manufactured in polished marine-grade 316 stainless steel, as are the heavy duty pressure arm, stripper, chainwheel and fluted capstan drum.
The huge, through deck hawse pipe throat ensures easy entry of the rope/chain rode into and out of the anchor locker.
Double cone-type brake/clutch mechanism permits Free Fall anchoring. Cone clutches, unlike dog clutches, provide smooth progressive engagement, ensuring safe and precise operator control.
The RC12 features Maxwell's revolutionary and patented new Wave Design™ chainwheel.
Emergency manual retrieval is made simple and easy with Maxwell's unique Active Latch Ratchet System operation that prevents backwind of the windlass during manual hauling of the anchor.
The Maxwell-designed, all new and innovative black, hard anodised gearbox provides numerous advantages: - Fast and easy windlass installation - More corrosion resistant - Easy to maintain and service - Takes up less room in the anchor locker - 75:1 Ratio (RC12-10) or 100:1 Ratio (RC12-12), single stage design with less moving parts, for smoother and quieter operation - Allows for multi-positioning of the gearbox/motor.
Model RC12-12C
Maximum Pull 1590kg/3500lb
Static Hold 2200kg/4840lbs
Chain Short Link 12mm/13mm/1/2"
Rope Size 20mm (3 strand or 8 plait)/3/4"
Chain Speed 15m/min (Normal working load) 50ft/min
Rope Speed 13m/min(Normal working load) 43ft/min
Power Supply (DC) 12V or 24V
Motor Power 1200W
Net weight (Hyd - Capstan version 26kg/57lbs