Raymarine A78 7" Colour Touch Screen Gps / Fishfinder Combo- Display Model Only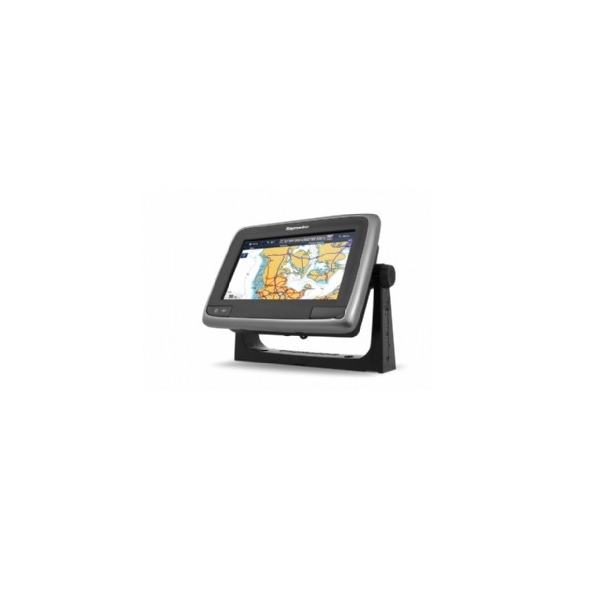 Includes CPT100 Tranducer and Lighthouse NZ Chart.
aSeries with sonar built in are the perfect choice for anglers looking for a powerful do-it-all combinations.
Specifications:
LHNZ
CPT100 Transform Transerducer
Key Features
New 9" and 12" models available - 4 models to choose from: 5.7", 7", 9" and 12"
Swipe, Touch and Navigate - very simple. Powered by Raymarine's intuitive LightHouse user interface.
Super Bright LED Technology - sunlight viewable optically bonded display
Sonar Capable - choose an aSeries with built-in digital sonar or built-in CHIRP DownVision sonar. Alternatively, network a CP100, CP300 and/ or CP450C module.
a9 and a12 feature a built in 10Hz Fast Acquisition GPS with GLONASS, WAAS / EGNOS /MSAS
Powered by LightHouse II
Designed for the way boaters think, Raymarine's exclusive LightHouse User Interface (UI), offers an incredibly easy-to-use navigation experience. LightHouse intuitively places frequently used navigation functions right at your fingertips.
With just a few swipes of the LightHouse home screen you will quickly become an expert.
Fast and Responsive Chartplotting
Raymarine's most advanced chartplotter engine with pinch to zoom
Internal 5hz GPS (10hz in a9 and a12 models) for fast and smooth vessel tracking
a9 and a12 models also support GNSS (GPS and GLONASS). An optional external antenna (GA150) is available for below deck installations
The Smarter Way to Fish
Sonar and DownVision available on selected models
Dual-channel
Deep water performance
High speed resolution
Simultaneous multiple sonar ready
Transform aSeries into your sonar command centre
View and control networked CHIRP, Digital, and DownVision sonars simultaneously
Navionics Sonar Chart Support
Record bathymetric data
Create your own customized Navionics bathymetric fishing maps
Access aSeries anywhere onboard with Raymarine apps. Play and control MP3 audio on your smartphone remotely using Bluetooth. Download Navionics charts and updates right from the Navionics Boating App on your phone. Sync with Navionics Boating App.