Kamado Joe Bbq Rib Rack Barbeque Accessory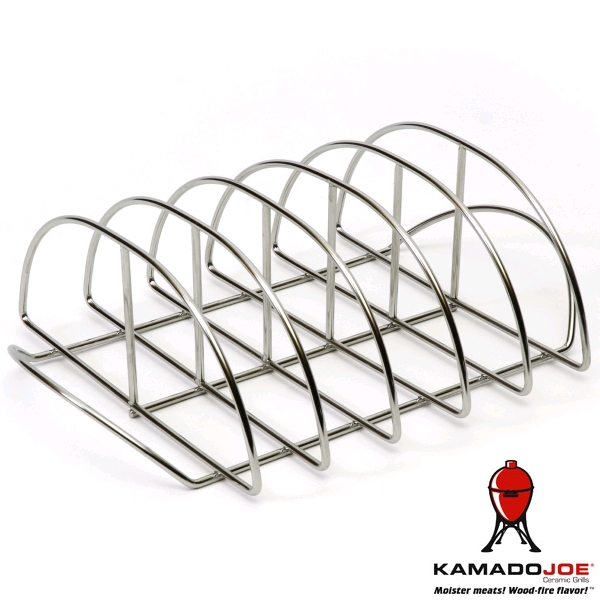 Make exciting bbq ribs easily with the Kamado Joe Rib rack!
Use the Rib Rack to grill by placing it directly on the cooking grate, or use it with the Heat Deflector for low and slow indirect cooking. Constructed of 304 stainless steel for durability, years of use and easy clean up. Dishwasher safe.
Tips:
Brush food with cooking oil to prevent sticking to the rack (if not using a dry rub)
Insert the ribs "thick side up", so they will self-moisten during cooking
Can be used with any type of grill or indoor oven
Dimensions:
Weight: 0.99 kg
Dimensions: Width 38.1cm Height 27.9cm Depth 10.1cm
Material: 304 Stainless Steel