Spot X Boat Fishing Nz Book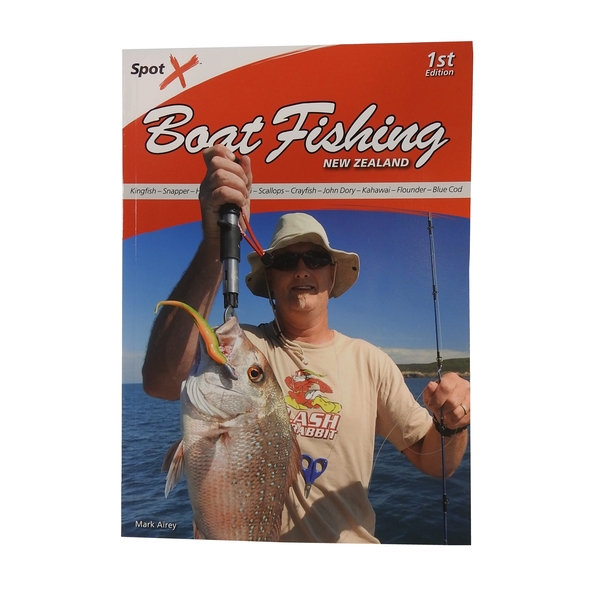 Over 3000 fishing spots from North Cape the Bluff. Designed as a companion for fishers and boaties.
This book has been dedicated to the saltwater fishermen of New Zealand.
A national publication with spots from North Cape to Stewart Island, clearly marked on charts and maps with GPS co-ordinates.
With over 264 pages, it gives comprehensive coverage of most areas that we love to fish.
The layout is a combination of our successful Cape to Cape and Fishing NZ books. Each area has a large number of spots identified with the GPS co-ordinates and the species most likely to be caught there. In addition to these spots each area has a list of spots with detailed information on how to fish those spots, bait, tide, rig, time of day, season, wind, berley and fishing tips.
Includes:
Illustrated with marine charts
GPS marks
target species
best conditions
Xpert tips.