Dometic Green Care Toilet Chemical Tabs (16-Pk)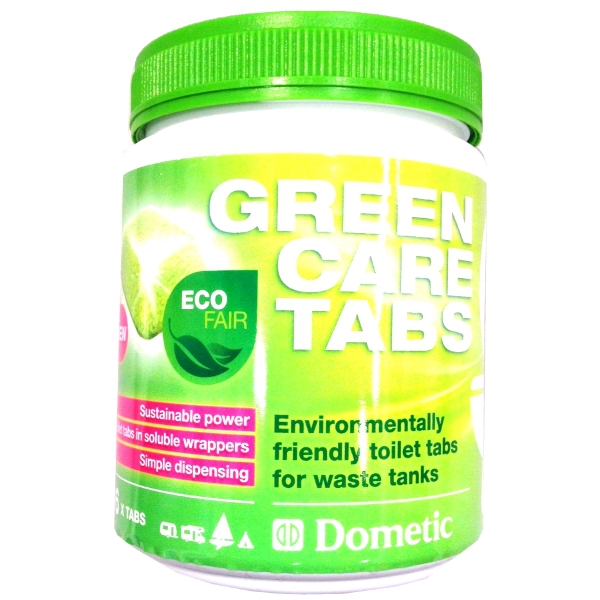 Environmentally firendly toilet tabs in soluable wrappers for waste tanks.
Sustainable power, toilet tabs in soluable wrappers, simple dispensing. Protects against the formation of odour in the toilet waste holding tank of portable toilets for approxiamtely 3 days.
Preperation and Dosage: Flush out the waste holding tank thoroughly with water. Use one tab and 3 loitres of water for a 20 litre tank. Make sure your hands are dry when you touch the tabs. Protect the environment- make sure you only wmpty the tank into suiatble sewage systems. Do not empty into lakes, rivers, the seas or the gorund.
16 tabs in the container. 13cm high container.