Oceanled Xt8 Xtreme Underwater/Above Led Surface Mt. Light - Midnight Blue (Each)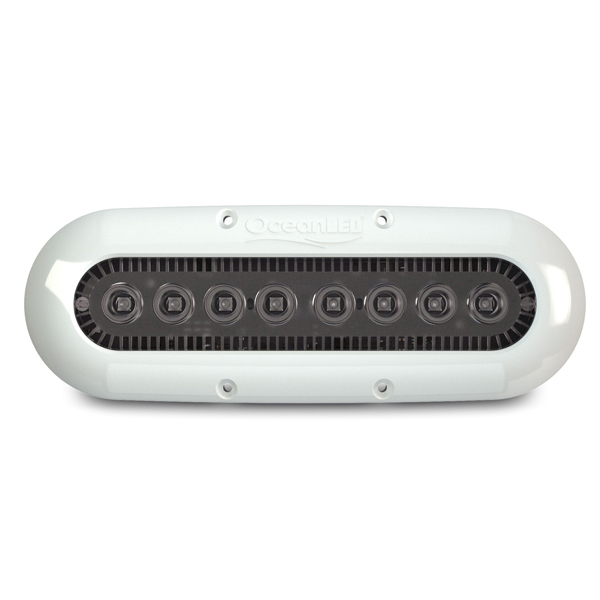 Fantastic for fishing or having fun with family and friends.
Create an impressive lighting ambiance both above and below water with the NEW Xtreme Trailer Series from OceanLED. Light up your wake, create incredible night time lighting effects and attract fish and bait.
Exceptionally easy to install on the transom, hull, or above water on your T-top, engine brackets or cowling, under your gunnels, in your engine compartment, and even on your trailer or tailgate for night launching. Maintenance is easy due to its Tritonium™ coating (available on all OceanLED lights); just wipe away marine growth.
Features.
Up to 1500 Fixture Lumens.
60° Top Beam Angle.
Circular Beam.
Compact and simple design.
Simple to install.
Easy to clean.