Grand Pacific Canvas Heavy Duty Drogue / Sea Drift Anchor (Boats 5-6M)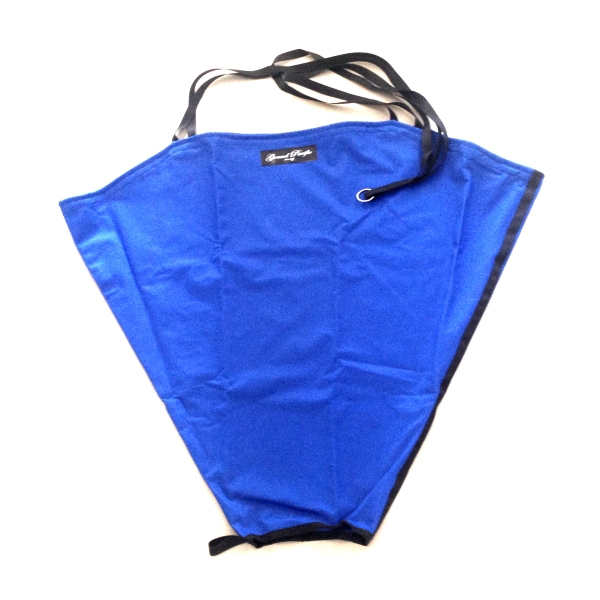 GENEROUS 2 YEAR WARRANTY!
Heavy duty quality canvas drogue sea anchor, designed especially for drift fishing & regular use.
The Grand Pacific Canvas sea anchors feature UV stabilised nylon webbing and a pvc backing. The webbing used throughout the drogue is stitched into the places which receive the most pressure such as the towing webbing, on the canvas fabric joins plus all the way around the inner top edge for additional support and to help it to deploy correctly and efficiantly.
The sewn in stainless steel attachment ring ensures additional strength and also aids setting the sea anchor with it's centered position at the top of the webbing.
Additional nylon webbing loop is at the bottom of the drogue to fit your rope for easy retrieval.
Size: 110cm wide x 90 cm high
Suits Boats: 5-6 metres in length
*Please note, the size of boat is indicative only, depends on individual boat design.