Shimano Inchiku Flat-Fall Butterfly Jig Lure - Blue Sardine 130G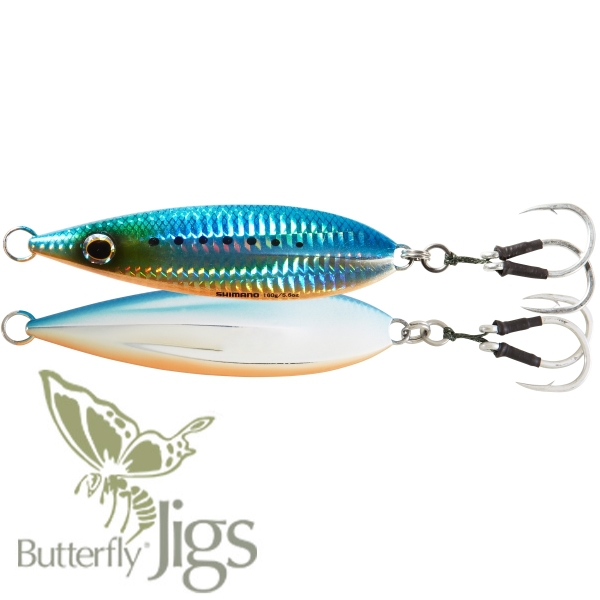 The Shimano Butterfly Flat-Fall jig is a totally new concept jigging technique & has proved itself to be a performer on all predatory species found in New Zealand's waters.
Drop the Butterfly Flat-Fall jig down to the bottom then using a slow jerk retrieve it up 15 or so metres then free spool and repeat. If you are in the zone it won't be long before you are hooked up. This centre balanced jig falls with a wobbling action in a horizontal position keeping the Butterfly Flat-Fall jig in the strike zone longer mimicking a wounded bait fish.
Available instore and here on the SmartWeb in mixed bait fish colours and sizes.
Price is each. Image shows sides.