Trimax Padlock/Super Chain Combo Set - 1.5M X 12Mm, 6 Tons Pull, 11 Tons Cutting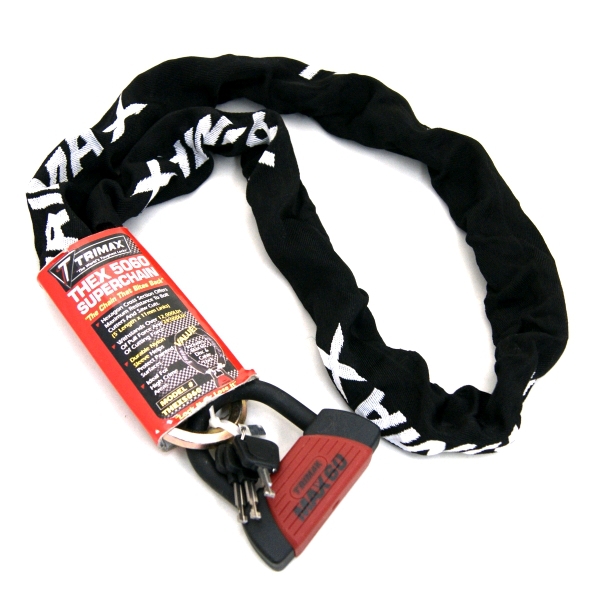 The Chain That Bites Back!
THEX5060 COMBO SET - THEX SUPER CHAIN 5' X 12MM + MAX60 DISK U-LOCK.
Hexagon cross section offers maximum resistance to bolt cutters and saw cuts. (5' length x 11mm links.)
Withstands over 12,000lbs of pull force and 24,000lbs of cutting force.
Durable nylon sleeve helps protect painted surfaces.
Includes Max 60 disc and cable lock.