Weber 17582 Family Q Barbecue Bbq Rotisserie Accessory - Q3200/Q3000 Seires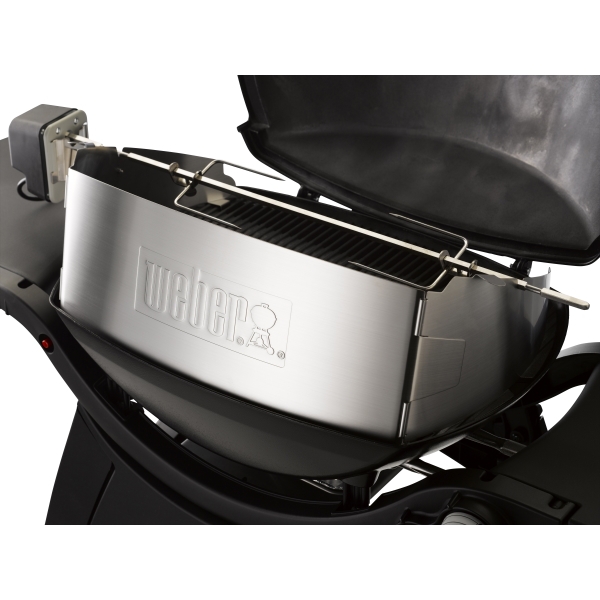 Turn your Weber Family Q into a rotisserie oven just like that!
Plugs into 240v to slowly turn and evenly brown your meats. Rotisserie style cooking primarily encourages the meat or poultry to baste itself and hold / seal its own flavoursome juices within the meat. Extra juicy and tasty Weber dinners!
Great gift idea too!
Weber Product# 17582