Lectrotab 12V Trim Tab Set (9"X12") - W/Led And Auto Retract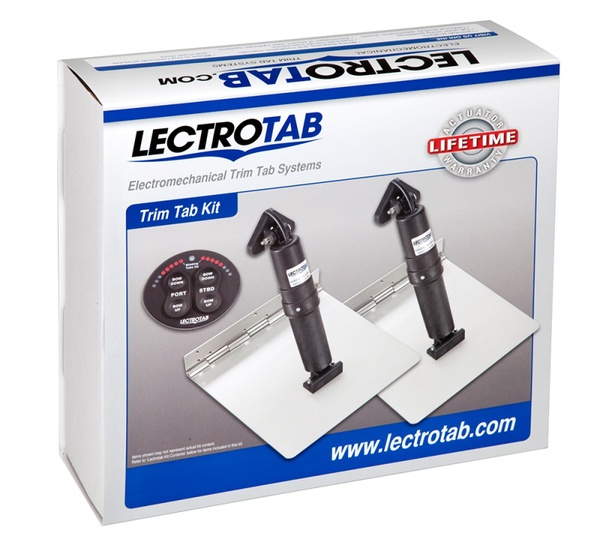 Unique Design features and Lifetime Actuator warranty make these tabs a great investment.
All Lectrotab actuators are precision-engineered to combine quiet operation with a non-hydraulic, maintenance free design.
The unit is corrosion free, ensures very accurate tab positioning, provides maximum lift force, and is totally self-contained for easy installation. An internally designed friction brake prevents unwanted tab retraction when underway or backing down.
The actuator assembly is packaged in a non-metallic permanently sealed housing. No components need to be installed inside the boat. Most importantly, unlike hydraulic trim tabs, there is no oil to leak out.
The actuators incorporate a standard profile transom bracket.
Made in the USA.
Lectrotab are electromechanical trim tab systems for the leisure & commercial markets, simple installaton & lifetime warranty.
Features:
Lifetime Warranty on Actuators!
World Class Customer Support
Patented Unique Design Features
Stainless Tab Plates
Auto Retract
Automatic Leveling Control (optional extra)
Kit contains:
2 - Actuators with 23' (7m) cable
2 - Flat Stainless Steel 9 x 12" Tabs, 12 Gauge
1 - Oval LED rcoker switch
This Model is suited up to a 7 Metre boat but please check with Smart crew if is correct for your style of boat.