Flojet 12.5 Lpm/12V Automatic Marine/Rv Water Pressure Pump - 35Psi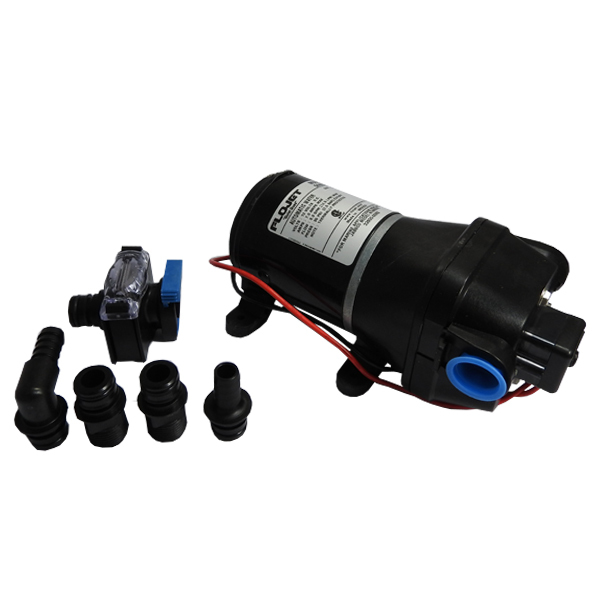 Premium industry standard, Quad chambers.
The Flojet Quad pump is commonly found in CI Munro and other NZ built vehicles. Equipped to deliver high performance and reliability every time its used.
Features:
Self-prime up to 2.4m
Smooth flow and non-interrupted operation.
No need for an accumulator tank
The pump can run dry without causing damage.
Quick-connect plug-in ports for easy installation
Specifications:
Voltage 12Vdc
Flow Rate 12.5 lpm
Shut off Pressure – 35psi
AMP Draw 3.9
All water pumps must be installed with an inline filter otherwise warranty is void.